The Compass Crew
Each member of our team is dedicated to making sure your maritime education covers everything you need to know to pass the USCG requirements and stay safe on the water.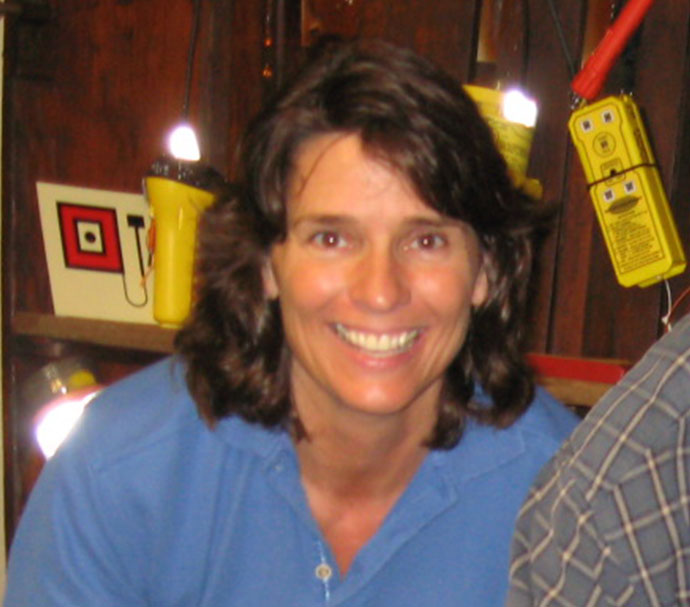 Julie K. Keim
Owner
Julie Keim founded Compass Courses in 2001. She sailed on her license in the small passenger vessel industry just long enough to recognize her passion for safety and her desire to help mariners navigate the abyss of regulations impacting their maritime careers. Julie is a Seattle Propeller Club board member and actively involved in Youth Maritime Training Programs around the Puget Sound.
julie@compasscourses.com
(425) 778 1923

---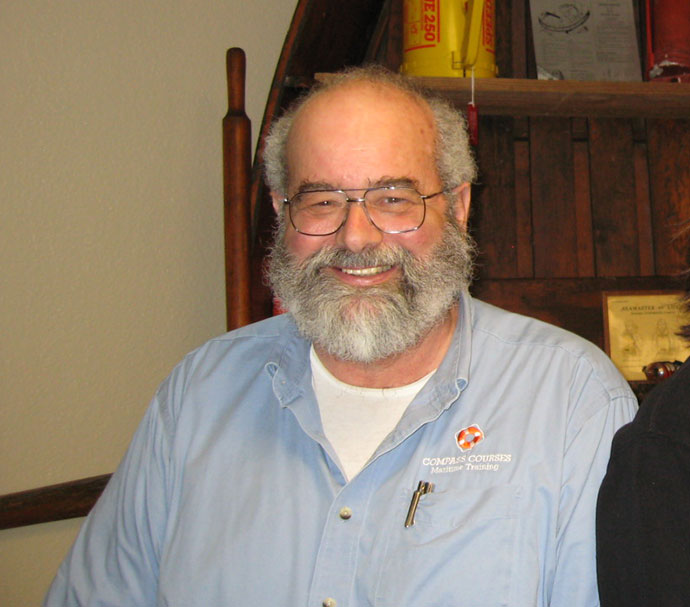 Dana Lewis
Our Salty Angel
Sadly, our Capitan Dana Lewis, or "Capt. Day-ner" to many who have sailed with this old "Salty Dog" passed away on March 24th 2020. He'll continue to be the spirit watching over our entire Compass crew and the wind in our sails in helping mariners train like they give a damn.
Dana leaves us with a legacy of helping mariners from around the globe reach their full potential. Rest well Capitan, we have the watch.
---
Thomas "Mike" Kelly
Instructor
Master Mariner, Any Gross Tons Upon Oceans; First Class Pilot of Any Gross Tons on Prince William Sound.
Mike has sailed on oil tankers and drill ships, crew boats in the Gulf of Mexico, and he's also worked for an oil spill cleanup cooperative. He has sailed in all positions from Able Bodied Seaman to Master, and has taught STCW maritime courses for the last 20 years for all license positions. You can also find Mike volunteering at the Wooden Boat Festival.
Mike@compasscourses.com
(425) 778 1923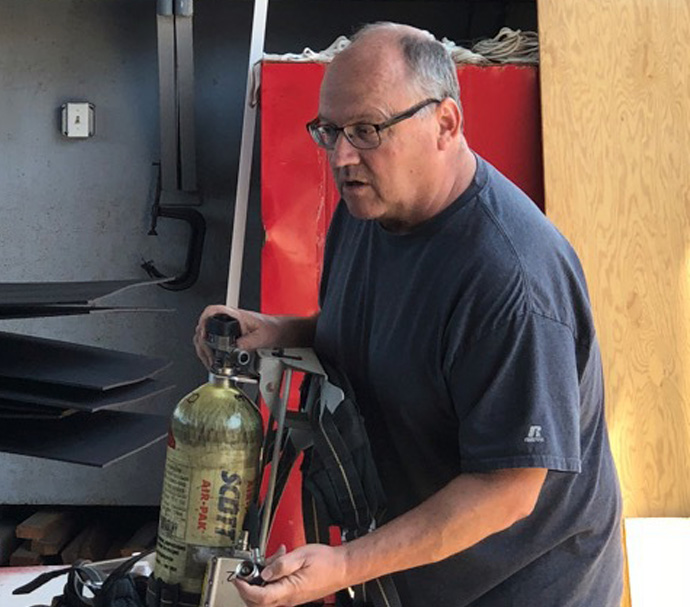 Chris Piper
Instructor
My love for the sea began as a youth in Tacoma when I became a Sea Scout. I was part of a great group that taught me the value of hard work and discipline while working on the Charles Curtis. I've been involved in the first-response community for 38 years. I took my first EMT class in 1980, became a volunteer, and then started my career as a firefighter in the Tacoma Fire Department in 1991. I've been there ever since. I am very active in the teaching community and truly enjoy people working together in a learning environment. None of this would be possible without an amazing family; I have a spectacular partner, 2 grown sons that are great, and my newest thrill is my grandbaby Vivienne!
chris@compasscourses.com
(425) 778 1923
---
Gary Haugland
Instructor
With over 30 years in the Washington State Ferry system and an impressive resume as a maritime instructor, Gary joined the team in 2015. Since then, he has left an indelible mark on our Radar School and our Bridge Resource Management and Leadership and Managerial Skills courses. Gary has been there, done that, and he truly knows everyone.
gary@compasscourses.com
(425) 778 1923
---
Charles "Chuck" Spence
Instructor
Charles "Chuck" Spence spent 21 years on active duty as an enlisted quartermaster with the U.S. Navy. He achieved the rank of senior chief quartermaster while sailing on various naval ships and teaching at Surface Warfare Basic School and Officer Candidate School in Newport, R.I. He decided to pursue and obtain his Merchant Mariner License during his navy career, and he's held that license for over 38 years.
chuck@compasscourses.com
(425) 778 1923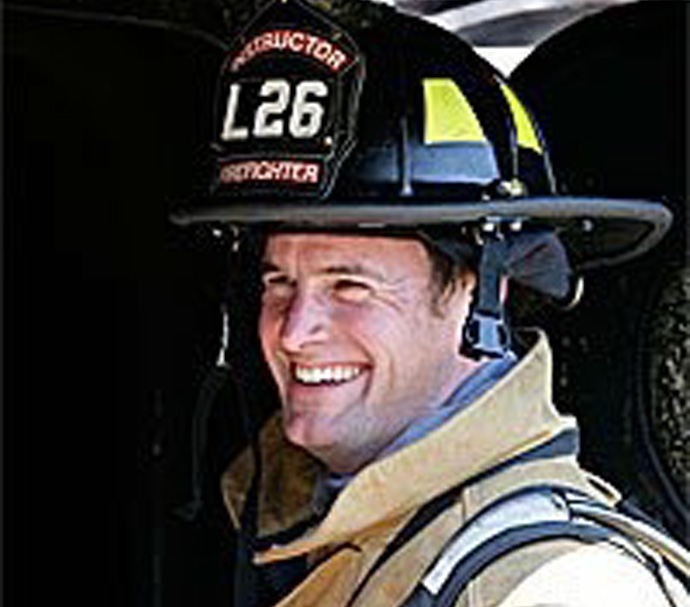 Cory Caulk
Instructor
Firefighter, First Aid, CPR, Water Rescue, and Personal Survival Instructor.
cory@compasscourses.com
(425) 778 1923
---
Jeremy Swearengin
Instructor
Firefighter and First Aid Instructor.
Jeremy@compasscourses.com
(425) 778 1923
---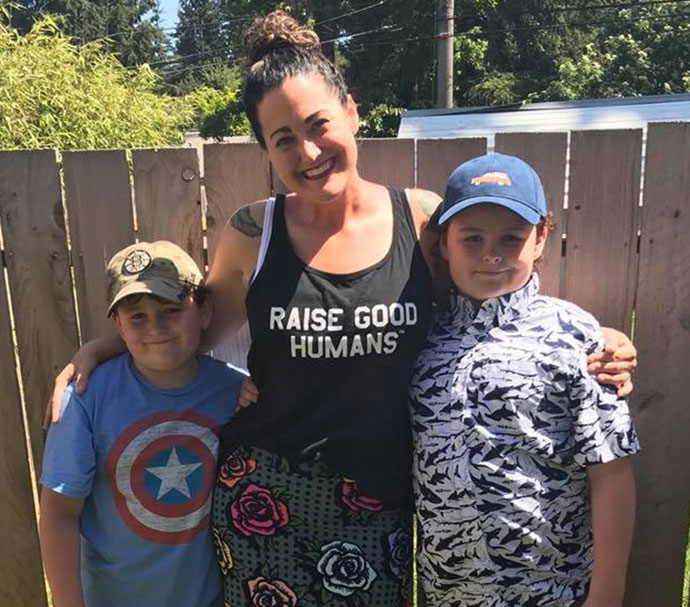 Amanda Lewis
Admin Coordinator & Social Media Extraordinaire aka Capt. Dana's daughter.
When not at Compass Courses, Amanda's other role is that of chaos coordinator and chauffeur for two pre-teen boys. A proud hockey, lacrosse, and golf mom! Her free time is spent traveling, cheering, and most often, freezing. Amanda loves photography and documenting all the amazing learning that happens here at Compass Courses.
admin@compasscourses.com
(425) 778 1923
---
Erik Davis
Instructor
Erik is a passionate maritime instructor with over 20 years in the industry. He is also a US Army Veteran.
Erik Has taught classes part time for Compass Course since 2011. His careers primary focus has been small boat handling, ship operations and safety. He has been a Chief Boatswain and Mate with NOAA as well as experience on Towboats and most recently, was the Port Captain at Seattle Maritime Academy. Erik Enjoys giving back to the industry. He loves and cares for the aspiring mariners.
"We are a family out there, acquainted or not. You are my brother or sister and I want to see you return home safely"
When I am not teaching or Going to School Full time. I enjoy time with my Family. My Life long hobby is Scuba Diving.
erik@compasscourses.com
(425) 778 1923
---
Matt Lasley
Director/Instructor
Matt is a U.S. Coast Guard veteran with 25-years of service that included 9-years aboard Search and Rescue/Law Enforcement vessels, 10-years aboard Buoy Tenders, and his final 6-years aboard Polar Icebreakers. Commercially, Matt has worked as an AB and Mate on the Western Rivers System. With his career at sea behind him, Matt is passionate about the opportunity to still be linked to the maritime industry and helping Compass Courses shape its most valuable resource – the men and women who make it all happen. Outside of work, Matt enjoys time with family, his two border terriers, and taking his car to the track.
matt@compasscourses.com
(425) 778 1923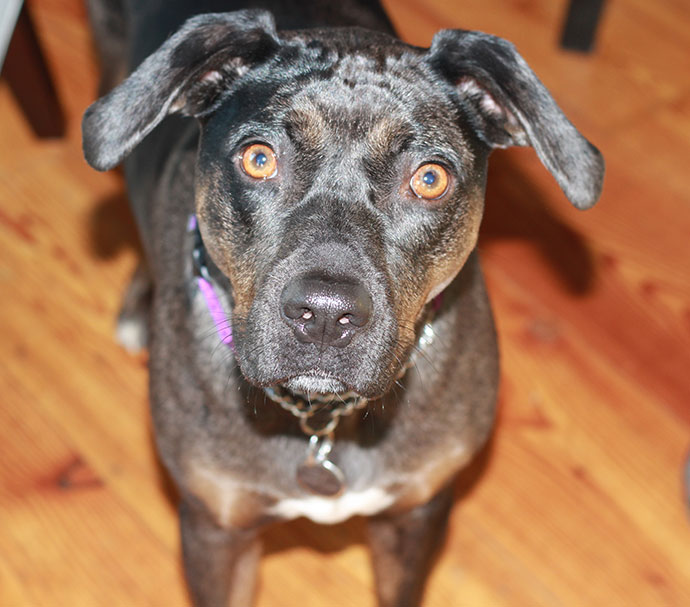 Lola
Mascot
Lola is our resident Catahoula. She loves boating and fishing with her owner, Julie. Don't let her beautiful brown eyes fool you; your half-eaten sandwich or cookies are not safe with her, don't worry Lola has plenty to eat, so no need to feed her any human food! Lola can be found squirrel watching from her favorite chair, snoozing in her cozy bed or taking Julie or Jenn on adventurous walks!
our crew is dedicated to helping you return to port safely since 2001.